Global rating average: 5.0 out of 5
Leave the snake alone, blame the cats!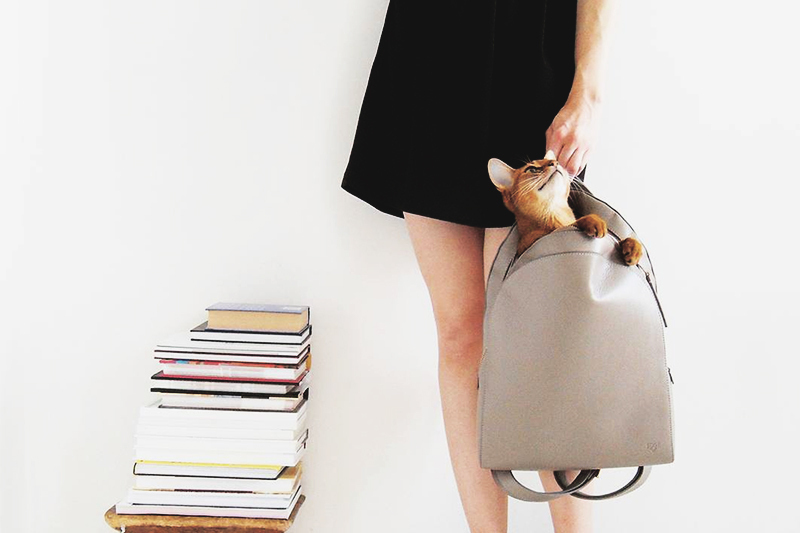 They spoiled female nature. Having taken their place in the frescoes next to Cleopatra, they managed to deceive everyone. You still do not understand who I?
Seriously, thousands of years ago, cats were wild animals,
there could be no talk of a cat living with a man. No women knew about them
not a man. And everything was different.
And then we brought up their grace, equated their wildness with sexuality; we know that they are dangerous, and this excites us. The cat walks by itself, is not for sale for food and does only what it likes. You cannot force a cat to do something for you. And it suits everyone.
The image of a female cat, in my opinion, remains one of the most attractive.
And cats are forgiven. If she comes to you on her knees, let her cuddle, purr, and that's all, you will never remember the broken cup or the smelly sneaker again. At some point, human girls cut through this, so to speak, chip. Mysterious, mysterious, and gets everything she wants, it costs her to purr. This is almost an ideal to which every highly estrogenic creature is aiming.
Why blame the mass market and sex advertising? For more than 3 thousand years, cats have been teaching women to charm, intrigue, hunt and think only about themselves.
Meeting on my way those ladies who fully mastered this art, I just admire. Here we are talking about a full-fledged art of the cat, not about imitation and not about tasteless carbon paper. They are the most elegant of all, in whatever situation they are. Let's just say, the ideal catwoman, this is Monica Belluci. Of course, I do not know her personally and I can not judge. I rely solely on the image that she has created for herself.
By the way, no dog, did not hurt you so. as the cat did.
(no, do not think, many cats are betrayed, tender and not at all insidious,
but then with women as well, isn't it?)
The expression "here is a snake!" has become winged. All the vengeful, malicious and yet, God knows what women associate with this reptile. But the serpent is afraid. Snakes are cut, they are almost never taken home, do not squeeze, do not sleep with them in the same bed. And the cat take. And love to madness. They also love to answer, and yet, you never know 100% whether this is so. Just a couple of centuries ago, the cat was a companion of witches.Moreover, most often not serpents (it's just a Bible story) was associated with witches, but cats.
A friend of my friend has a kitty. Peaceful, quiet, fluffy. And she has such a trait of character, which, speaking of a man, we would call rancor. So, if you hurt her, she will not give a look. Will sit in the far corner and look at you. Demonstratively turn away, if suddenly you notice, however, except for this, nothing betrays her offense. But once you get up and start your way to the exit, this shaggy little sweetie rushes out of its place and begins to tear the trousers on you.

Does it still remind you of anything?
How about a typically female character? This behavior is observed for the majority of women. She will be thinking for days about the offense inflicted on her, watering it inside herself in every possible way, growing her, and one day the barrel will burst. Hysterical collection of suitcases will begin, the words "never again!", "Get out," "I don't want to see you." But this is only one of the options. Women are more balanced, revenge will be quiet. At some point, she just interrupts communication with you. She will not dive under your feet and mourn plaintively, fuck she will look at you again.Personally, I have met such cats and such women.
We took a lot from these animals, a lot of good and a lot of bad.
Related news
Leave the snake alone, blame the cat image, picture, imagery